Annika, how do you find the time?
I have always wanted to do several things in parallell. Studying and training extensively. Study, party and be part of a student organization. Have interesting and challenging types of jobs at the same time as I have three lovely children. And write books in the evenings.
Managing my time, my energy and my relationships has been a necessity to do all the things I want to do. Since my job experience includes more than 20 years of leading projects- and line organizations, I have also worked with time on a professional level.
With my support, people change their lives by mastering their time. It warms my heart when my clients tell me they have not only learned how to manage their time, they have also become happier.
People who are not limited by time can get a lot done. People who are happy, can do a lot of good.
This is my way to make the world a kinder and more understanding place.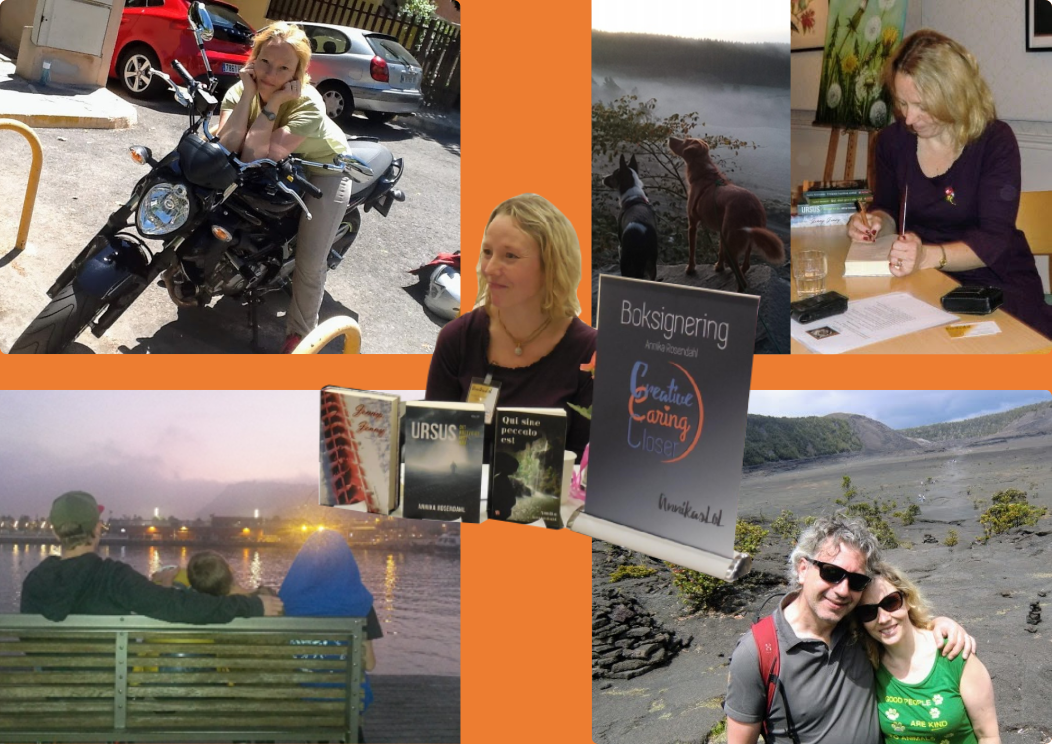 Stories. They have always come to me, and I have let them come. I have let myself live in them, let myself daydream.
My books are my way to share my stories. Share them so I can touch hearts and open minds.
As a storyteller I am a Creative Caring Closer. The creativity gives the stories. My determination to close, to get the job done, ensures the stories turn into books rather than just drafts in a drawer. What about the caring part? If you read my books you will notice what I care about.
And then the credentials…
Master of Science Electrotechnical Engineering
Project Management Professional, PMP
Robbins-Madanes Trained life coach
Author of 5 published books
Mother of 3 lovely children
20+ years of leadership experience in the corporate world
Founder and CEO of my company Annikaslol